Tag Archives: electronica
I tend to be a lyrics guy when it comes to music.  I like songs with rhymes and stories and I like the added sound of a voice.  It takes a strong instrumental album to deter me from my singers bias.  The Chill/Funk Trip by Made of Wood was this kind of album.  The album ranges from spaced out jams like "Low Earth Orbit" and the opener "Are We Lost?" to funkier tunes like, "Fire Up The Sidewalk."  The title for this album couldn't be more accurate because there's no better way to describe it.  Songs sample jazz horn sections (and several songs feature a mean jazz flute), but at the same time songs will use distorted synths and ambient noises.  Somehow, Made of Wood manages to blend some unlikely genres into a fantastic journey through space and time.  Check out two of my favorites below and the full album here.  Prepare yourself for a freaky good time.
-M. Kauf
Made of Wood – Fire Up the Sidewalk
Made of Wood – Electric Funk Break for Addy
Tags: chill, downbeat, electronica, Funk, jazz, Made of Wood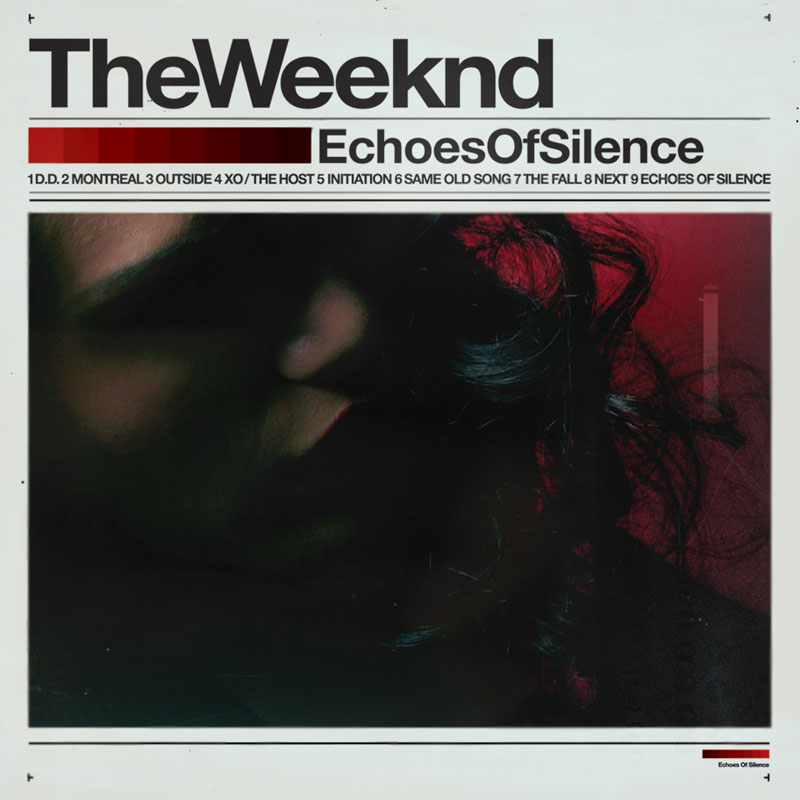 The Weeknd is back with another mixtape, this time called Echoes of Silence. If you are still unfamiliar with Abel Tesfaye's work, you should download and listen to his debut work House of Balloons immediately. Possibly one of the best new artists of the year, the Weeknd blends electronic-infused R&B with the gaudy side of late nights, heavy drug use and beautiful women. Echoes is no exception. This time around, the Weeknd works a heavy Michael Jackson cover of "Dirty Diana" along with ballads like "XO / The Host" and a simple stripped down closer bearing the mixtape's title "Echoes of Silence." Although I need to give the mixtape a few more listens, I can tell this one is good. If you are interested, STREAM the album here or DOWNLOAD it here or Listen to a track below. – D. Gold
The Weeknd - XO / The Host
Tags: electronica, R&B, The Weeknd
A genre I've really started to embrace lately is "post-dubstep" (forgive the pretentiousness) glitchy, minimal techno. This style makes use of the familiar whomp of dubstep, but perverts the whole soundscape beautifully with samples and influences from electronica abounding. One producer I particularly love is Gold Panda (originally Derwin Panda). Gold Panda's Lucky Shiner was definitely one of my favorite electronica albums of 2010, and I expect him to continue producing great music throughout 2011. Check out the track below, from the new album Companion (technically a compilation of his three EPs) for a taste of what Gold Panda offers- beware of ridiculously awesome, mind-blowing Indian samples. – Jon the Wolf
Hit the Jump for a interesting video into the mind of Gold Panda.
Continue reading this article ›
Tags: Electronic, electronica, Gold Panda